TL;DR: You can create a template for the Roundup calendar event description. The field below will be available on a Base Template level. "Roundups" may also be referred to as "debriefs".
How do I apply this to a template?
You can update any existing Base templates with the Roundup template and it will apply to the interview templates that are linked. When linking a new Base template to an interview template, make sure to select 'No' for any fields you do not wish to update.
To update Roundup content:
Visit Settings -> Templates

Select "Base Templates"

Select the template you'd like to update, or, click "New Template"

In the "Interview Panel" tab of the Base Templates, scroll to the bottom to standardize your Roundup (Debrief) event title and Event Descriptions

** At this time, GoodTime will not automate any content (i.e. itinerary, resume link, interview kit) on your behalf.
*Please note, this field will not be accessible on an Interview template level.
To apply Base Templates to existing Interview templates:
Visit Settings -> Templates

Select "Interview Templates"

Select all templates you'd like to update using your base template

Click "Base Template"

Select the appropriate Base Template From the drop down menu

Click Save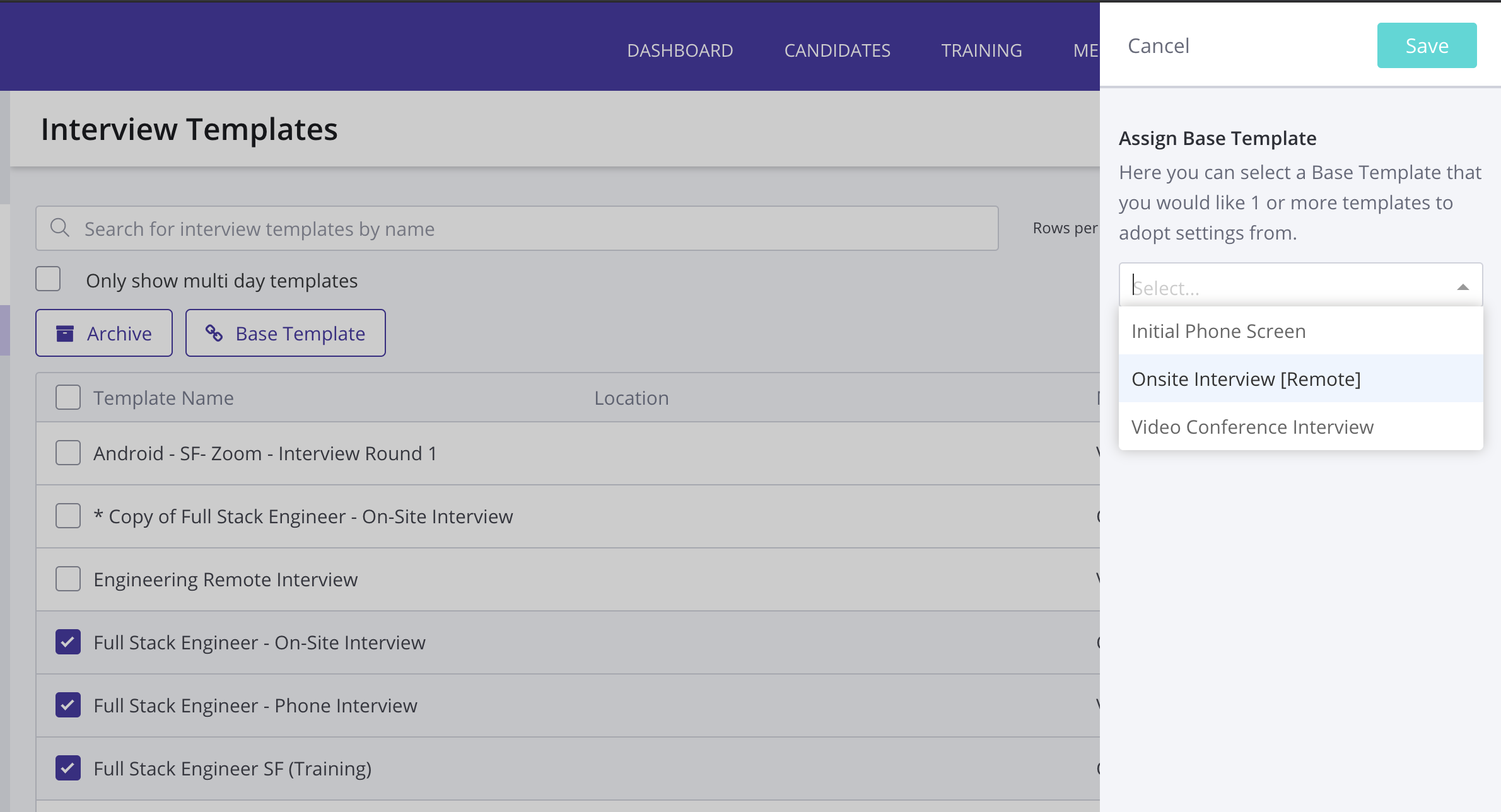 You will receive a popup asking you to choose "Yes" or "No" when assigning your Base Template to Interview Templates which were not previously linked. If you are linking a template for the purpose of Roundup content, only, choose "No" on all three items below: