Please Watch This Video to see how a candidate can reschedule on their own. Step-by-step instructions are provided below.
1. A candidate can reschedule by clicking on the link under "Here's your event confirmation" in their calendar invite (see image below).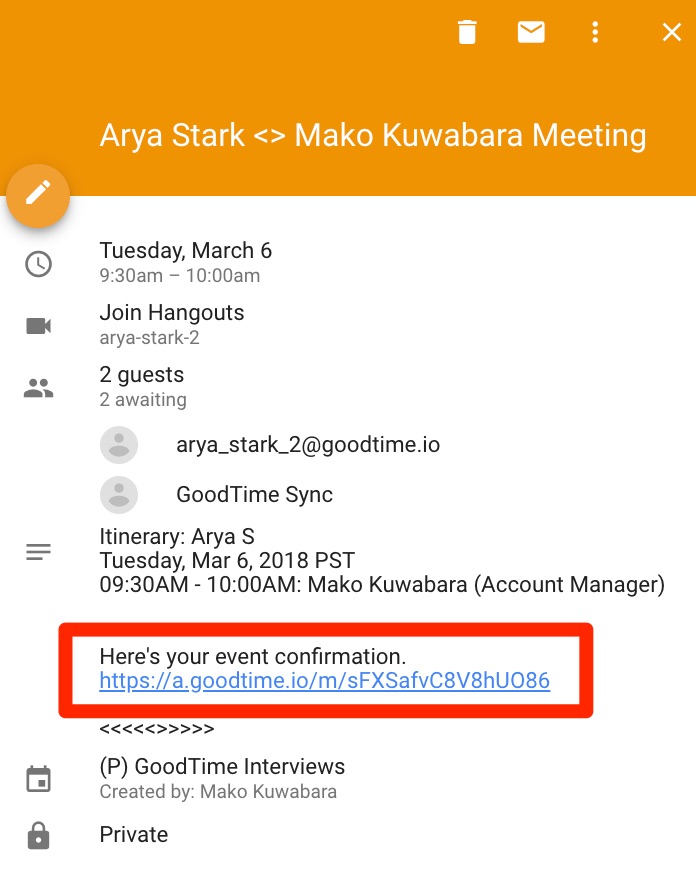 2. Once the candidate clicks on the link, they can reschedule on their own by clicking "I NEED TO RESCHEDULE."
3. The candidate will then have to indicate why they need to reschedule. Once they set a reason they will go through the normal scheduling flow of picking optimal dates and times.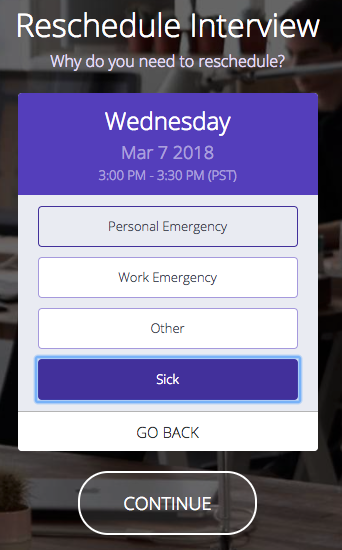 **Note: If it is within your set Reschedule Cutoff Window, then the candidate will be required to contact their coordinator (see image below).