Sometimes your interviewers have very limited availability so you'll need to schedule them in specific time slots. GoodTime has a Fixed Time Range feature to schedule the interviewer in a certain time slot. This can be changed while scheduling or within an interview template.
How To: Set a specific start time for an interview event on the fly
While scheduling through Schedule Now, you'll have the option to change the order to "Fixed" and then drop in the time frame below that. So in this example, if Jasper is only available between 2-5pm, you can choose "Fixed" from the dropdown and then adjust the hours from 2pm to 5pm.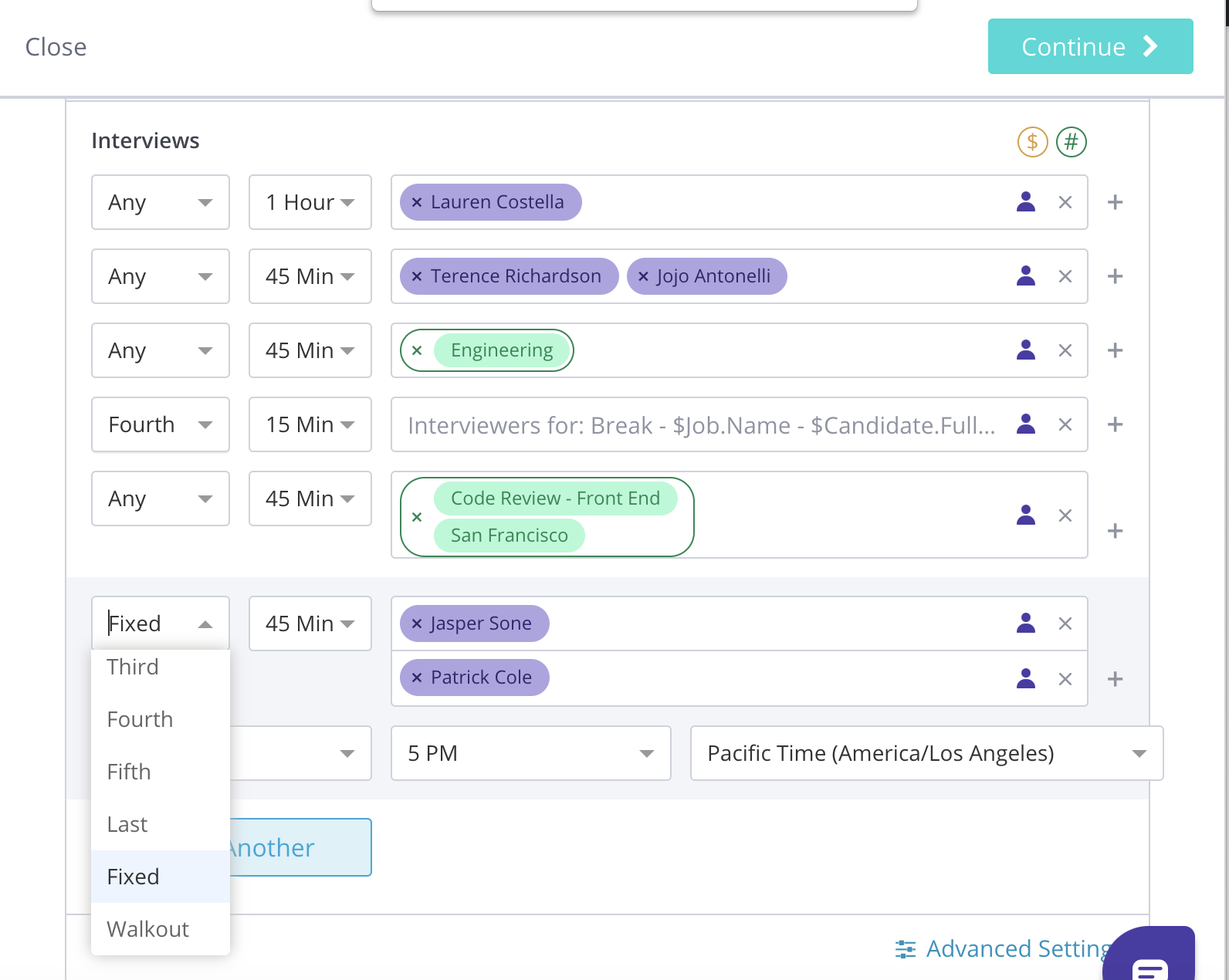 How To: Set a specific start time on an interview template
Go to Settings > Interview Templates > Click on the template you want to edit >
In the event you want to edit, click on the "Order" drop down menu

Click on "Fixed Time Range"

Adjust the settings to the time you prefer

Click "Save" in top right corner