Purpose:
GoodTime automatically sends candidates calendar invitations for their interviews. The candidate calendar is used as a sending calendar. Once created and integrated with your GoodTime account, we'll use this calendar to create the invites we send to candidates. We do require sharing settings on this calendar at "Make changes and manage sharing" permissions. 
In GCal, this calendar will appear on the left hand side of your end user calendars: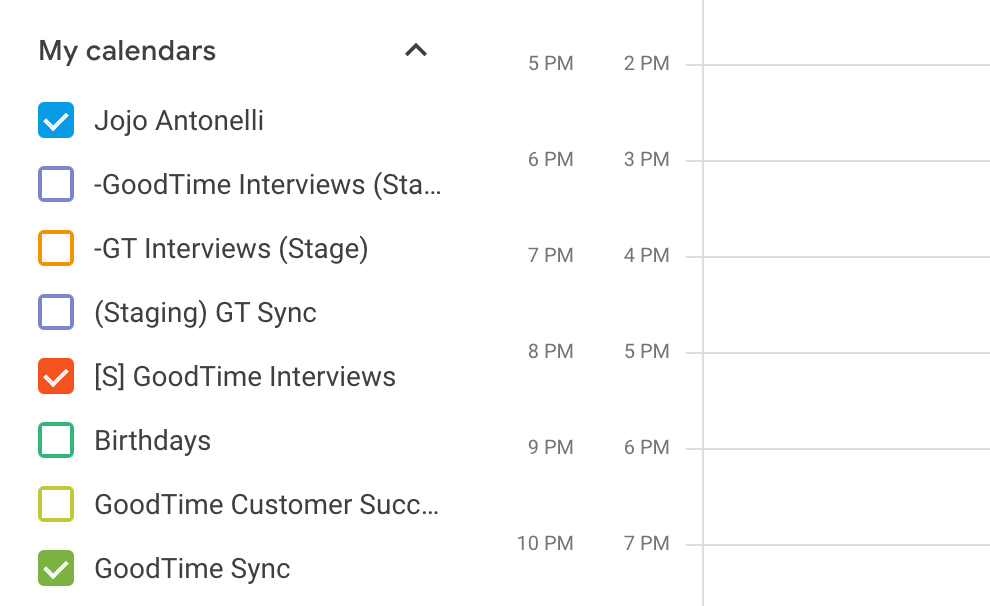 Next Steps:
Create a new Google Calendar called 

"[Company] Candidate Interviews"

 

Feel free to invite initial cohort users to the calendar, and make sure the invitees have "Make changes and manage sharing" permission settings.

This calendar will automatically be shared with GoodTime "end users" (Recruiters, Recruiting Managers, RCs) once their permissions are elevated in the platform.  We recommend holding off on elevating permissions until closer to scheduling within Goodtime.

Once permissions are elevated (or the calendar is shared), your team members will receive a one-time email notification similar to the message below. Your team members will need to click on

"Add this calendar"

.