If the job and stage that your candidate is on is not linked to an Interview Template, you will see a pool of interviewers that includes the entire hiring team for this job (pulled from your ATS):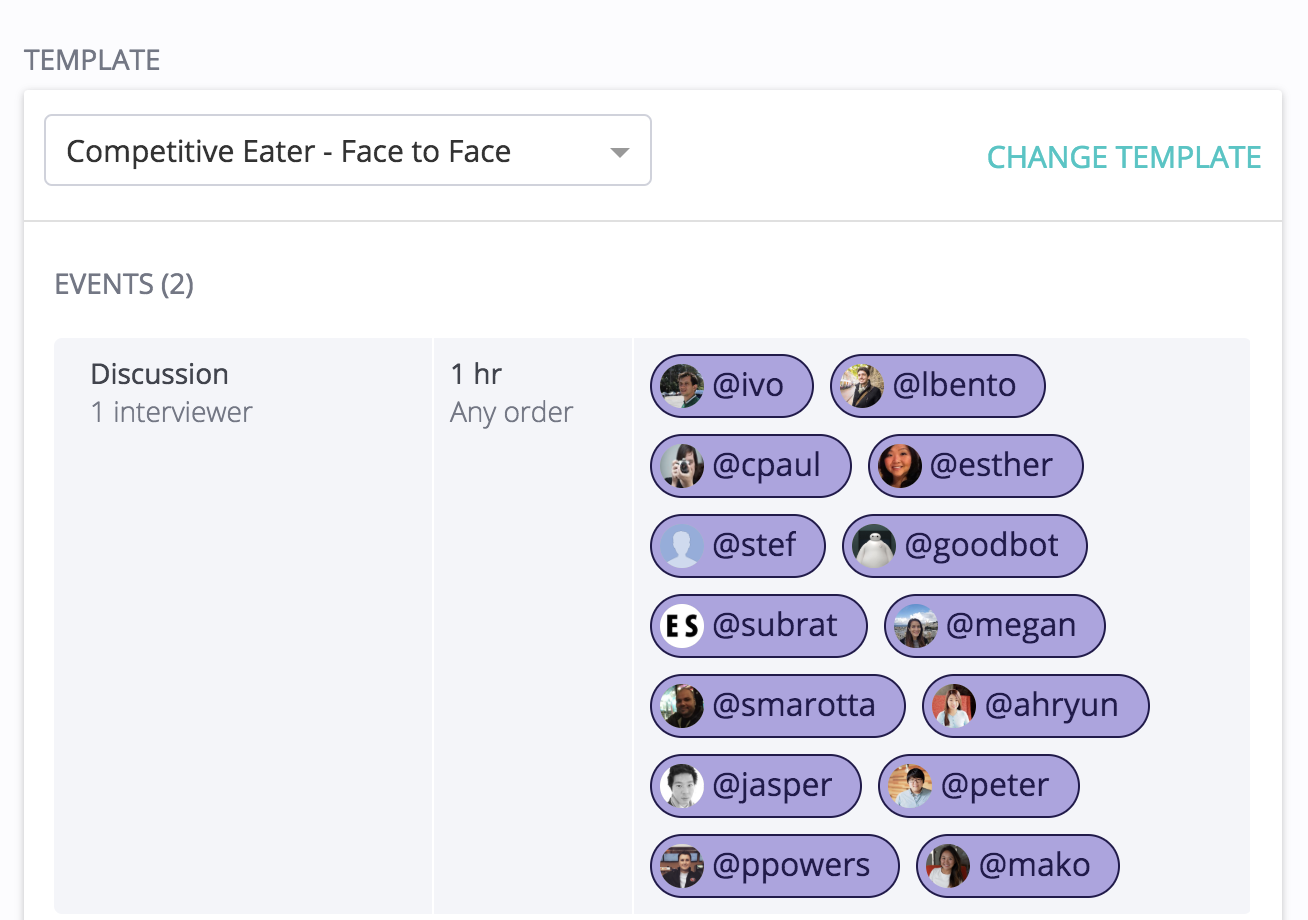 To correct this, link an Interview Template to this job and stage. This can be done one of two ways:
1. Within the scheduling flow side panel.
a. Click on the "Change Template" link. In the side panel that opens, click on the template that you wish to use.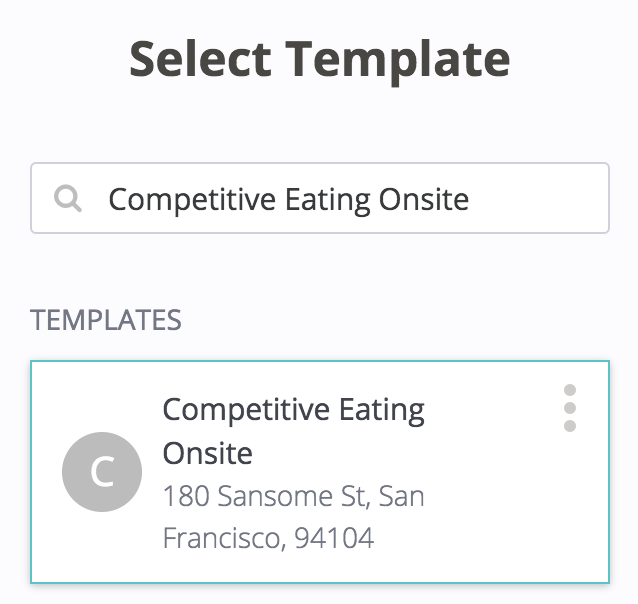 b. This will pull the template through to the left side of the side panel. Make sure the "Link Template to this Job Stage" box is checked, and click the Continue button when you are ready to continue with scheduling the candidate.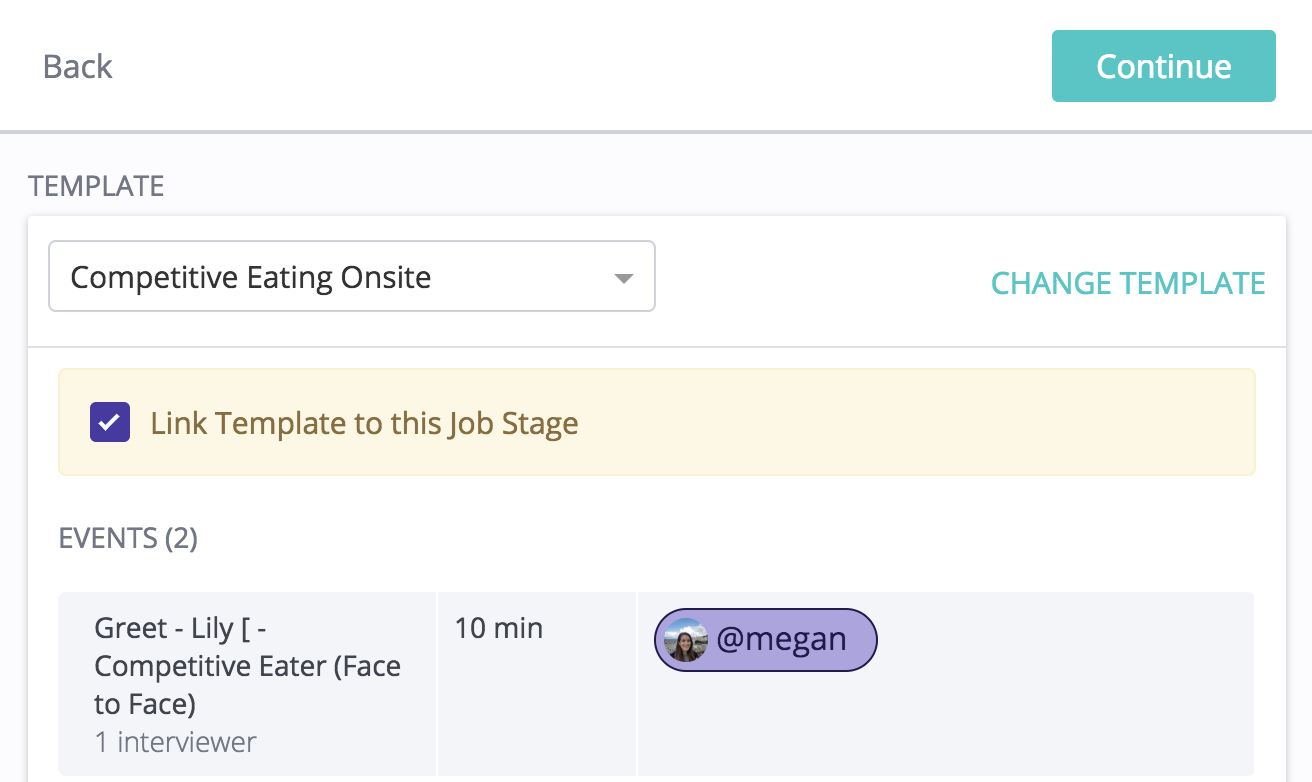 2. From within the Jobs screen. 
a. Navigate to Settings>Jobs. Find the job that you wish to link to an Interview Template and click into the row.
b. Find the stage that you would like to link, and click on the Add Template(s) link.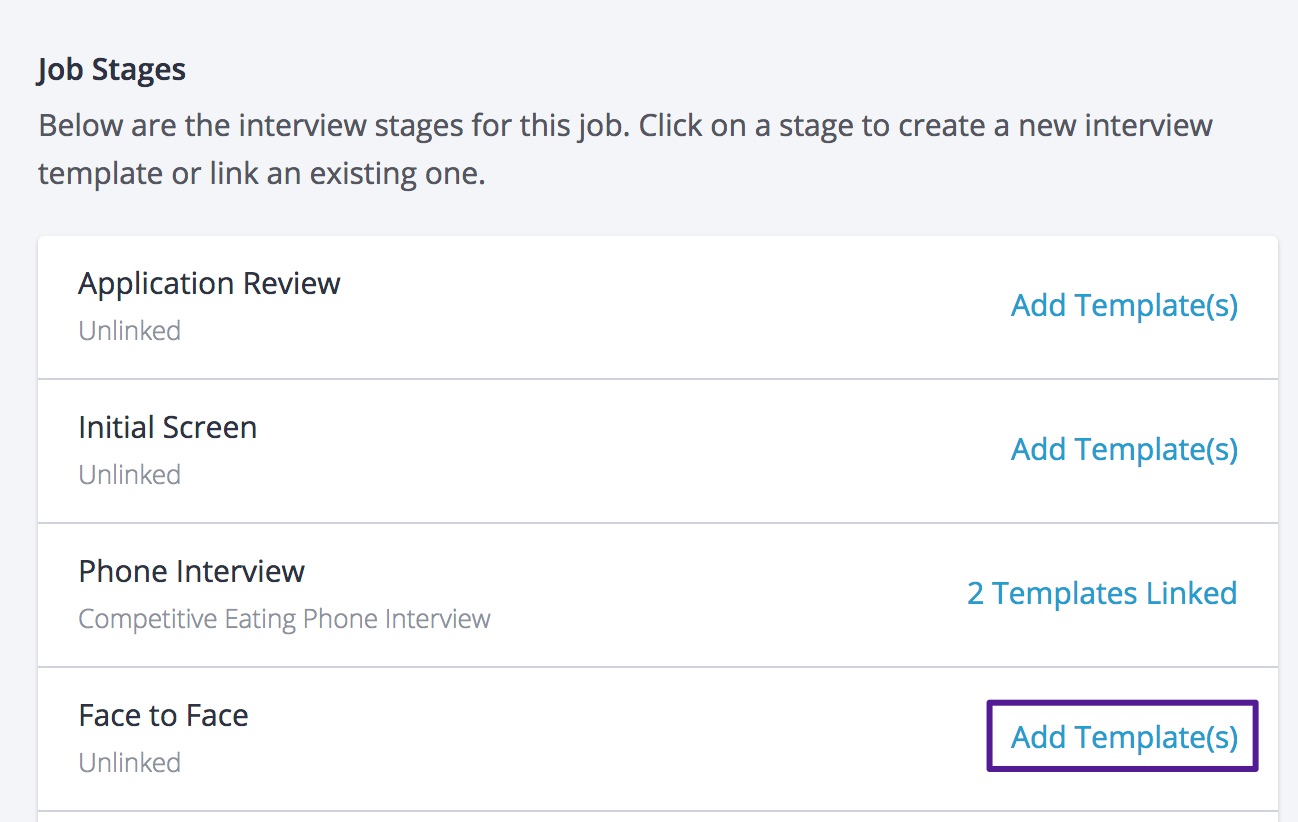 c. Find the template that you wish to link, and click the Link hyperlink.