GoodTime syncs interviews it schedules back to your Applicant Tracking System (ATS) via the feedback forms that you select. When syncing back to your ATS, GoodTime will also consider if the job is open/closed, if the candidate is in an actionable stage, or if the candidate has multiple profiles.

Greenhouse: If you find that an interview is not syncing properly to Greenhouse, we recommend checking the following details:
1. Greenhouse User ID is not added into GoodTime. After you have found your Greenhouse User ID please send that to Support or dedicated CSM. (Video: How to find Greenhouse User ID below)
2. Feedback forms in GoodTime are selected for all of the interview events (excluding greets/walkouts)
3. Feedback forms selected in GoodTime are for the same stage the candidate is in
4. Make sure the candidate is on the correct job in GoodTime and Greenhouse
5. Check if the candidate has been moved to a different job or stage in Greenhouse since the interview was scheduled.
If the candidate needs to move to a different req in GoodTime, open the relevant interview and click on the pencil icon next to "Position".
Select the appropriate position from the drop down menu and Click Update
Open the interview again and re-sync the appropriate scorecards. Click Update.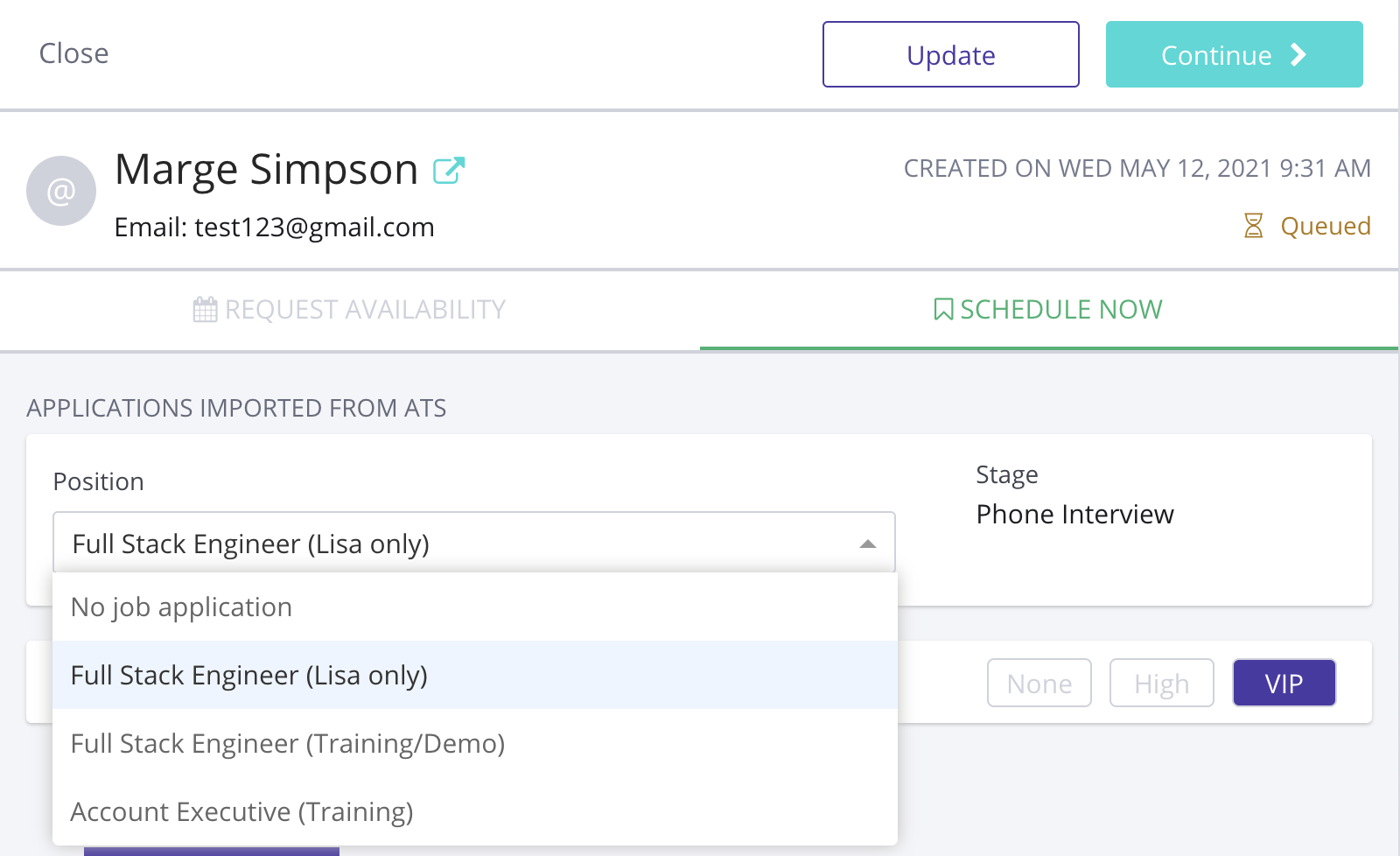 6. Check for duplicate candidate profiles in Greenhouse
If there are duplicate profiles, please reach out to our Support team via Chat for help merging profiles in GoodTime.
7. Confirm if the job is still open. GoodTime cannot sync all details with Closed jobs.
8. Check that your GoodTime extension is syncing correctly. If you see the "Sync again" button (below) click this button and refresh GoodTime

If you update any of the details listed above, make sure to click "Update" on the candidate interview in GoodTime to capture changes: