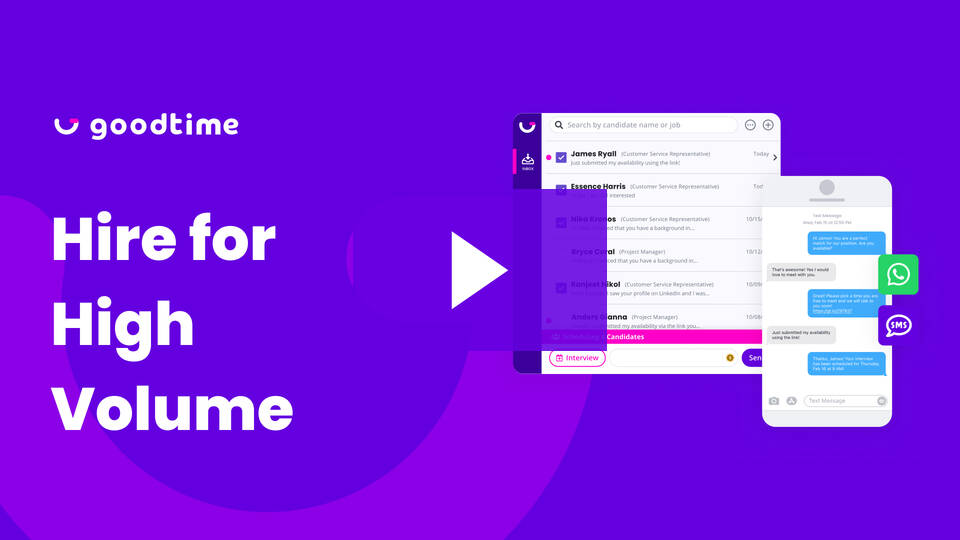 GoodTime HIGH VOLUME (HV) is a separate GoodTime product that is specifically designed to support custom and high volume scheduling processes. GoodTime HIGH VOLUME can be used on its own or in conjunction with the GoodTime HIRE product. Discounts apply is using both products together. Key features of the GoodTime HIGH VOLUME tool are the ability to: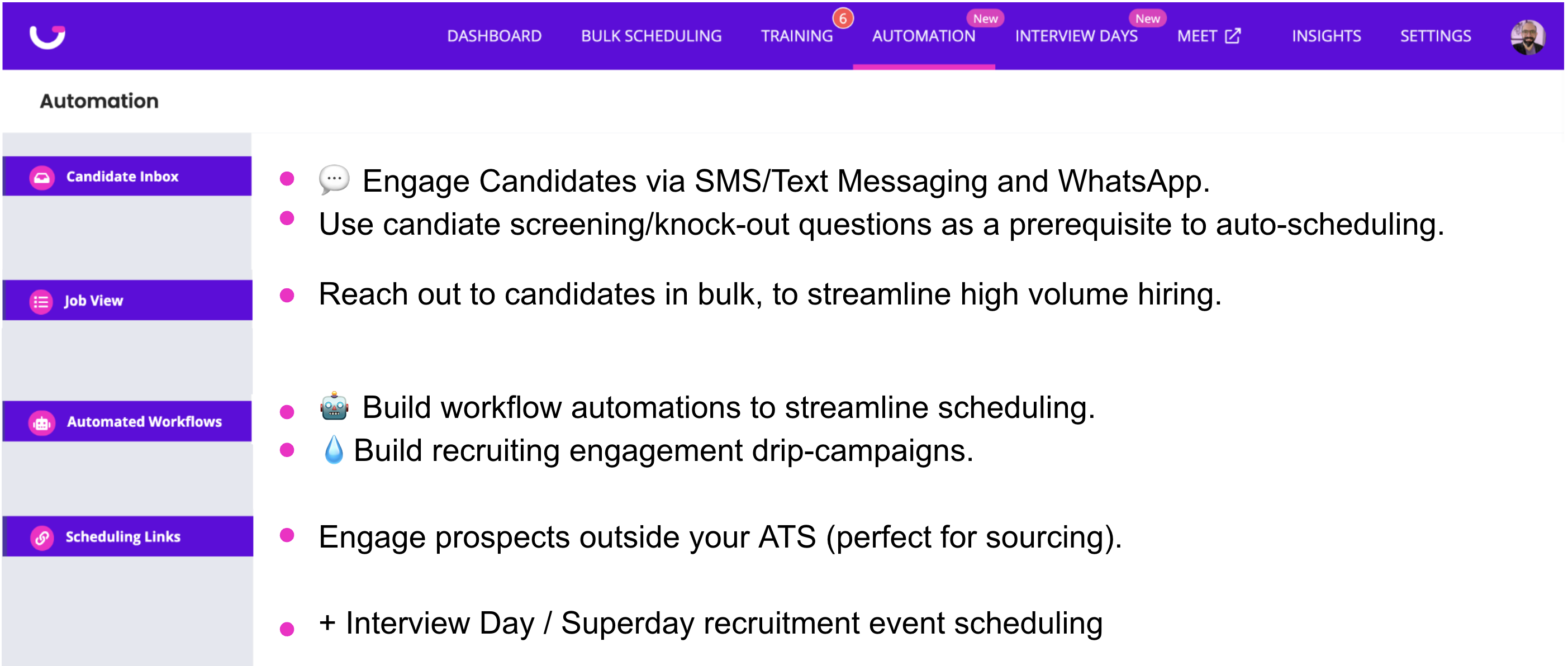 Who is GoodTime High Volume for?
GoodTime HIGH VOLUME is designed to best support Full-Cycle recruiters, Sourcing teams, Intern or Campus hiring teams, High Volume, retail/manufacturing/hospitality/ healthcare hiring Teams as well as any 'standard' recruiting teams who want to take advantage of these unique features to better engage and delight their unique candidate audiences.

ATS Integration:
GoodTime HIGH VOLUME currently integrates fully with Workday and Greenhouse Applicant Tracking Systems. Without an ATS integration HV provides limited ability to text message candidates, create static scheduling links, and conduct limited scheduling (candiate details will need to be added manually and scheduled interviews will not push back to the ATS).

Packaging and Features:
The GoodTime HIGH VOLUME product has four different package options. There is a "Free" package that allows customers to use HV features in a limited capacity and three paid packages; "Starter", "Professional" and "Enterprise". These packages are differentiated by the quantity of Text Messages each user is able to send as well as the features available to each HIGH VOLUME package.

How do I access GoodTime High Volume?:
Existing GoodTime HIRE customers have access to a GoodTime High Volume within the 'AUTOMATION' menu of their GoodTime account (some features are not available across all ATS or are volume limited for those using the free High Volume account).