TL;DR: When establishing your interviewer training paths it is also possible to build your training paths so that a trainee would automatically transition from one to another.
The primary use case for this feature is when you wish for a trainee to move directly into a second training path once they complete their first.
The images below provide an outline of how you can use this Auto Enroll feature within your training paths so that once training path will daisy-chain to another.

Auto Enroll Training Paths in Action:
First Training Path: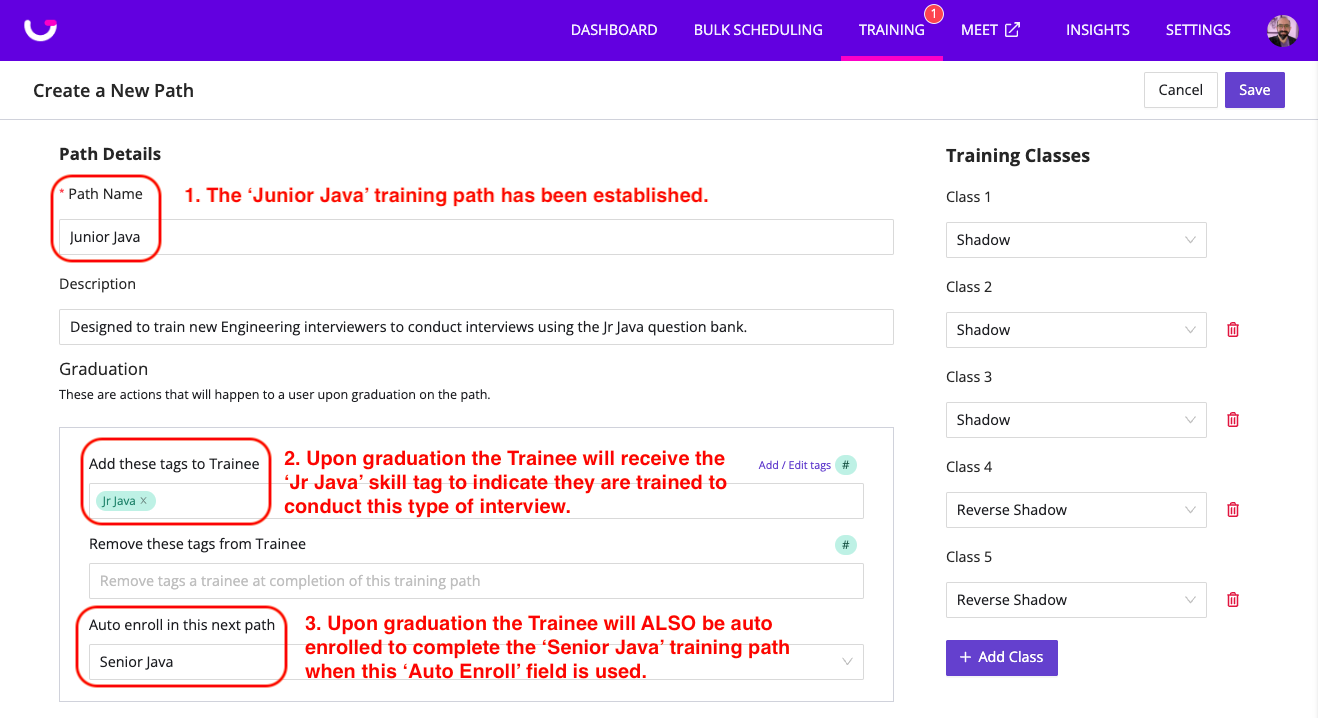 Second Training Path:
A NOTE ABOUT REMOVING TAGS:
- Also shown in the 'Second Training Path' image above is how you might use the 'Remove these tags...' function within your interviewer training paths.
- It is not required that you remove a tag when using the 'Auto Enroll' feature, there are many circumstances where you may swish a trained interviewer to retain their skill tags. In the above example it may be beneficial for your interviewer to conduct BOTH 'Jr Java' and Sr Java' interviews in which case you would want them to retain BOTH of these skill tags.